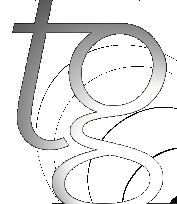 I was born in Thessaloniki, in the midst of September 1965.
My studies in Economics will begin after school, but my esthetic perceptions and a personal perseverance in looking and expressing in a pure photographic way push me in the image sector.
Firstly impressed, by the first images of Bresson, Kertesz, Penn,Friedlander,Frank and lately by the ones of Salgado,Depardon, Sief, Tahara, but also evidently impressed by the cinematographic images of Wenders, Lynch, Egoyan, Kieslowski, I take photographs continuously , creating, sometimes by travelling and sometimes by staging into the existing space.

Lately, in 1992, I become a member of the Photographic Group of Triandria, whilst in 1996 I become active member of the Photography Center of Thessaloniki.

In 1997 on the occasion of my homonymous exhibition, my Photographic Book is published entitled "Crossing the Nile", which is accepted and entered into the International Library of France(BnF).